Our Mission
Giving people the power to built their infrastructure with open-source materials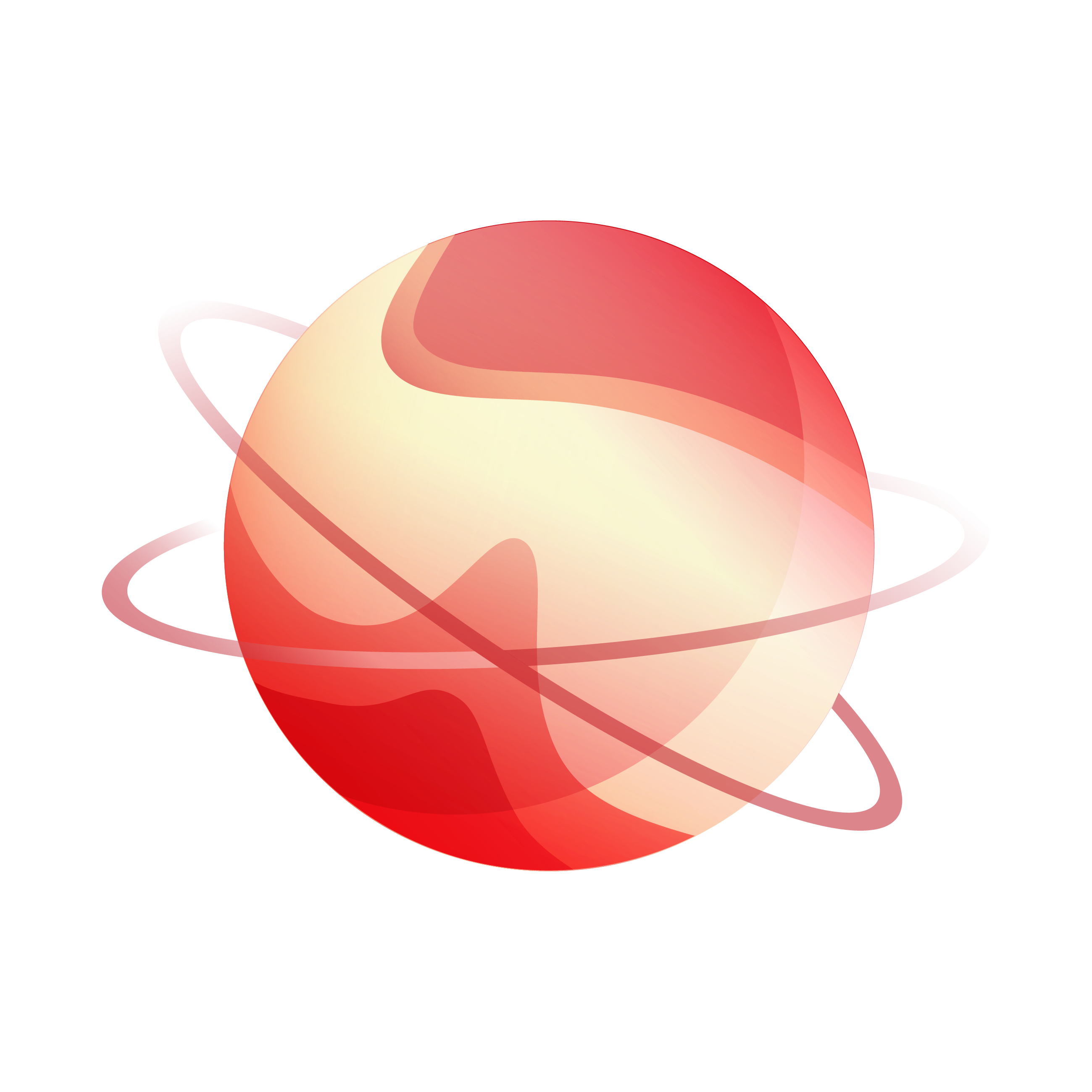 Our products empower millions people around the world to build and support the best virtual infrastructure.
Our story
In 2022 Vates celebrated its 10th year birthday. From a software integrator to editor of a complete virtualization stack, we have a rich history, full of twists and turns and exciting adventures.
The awesome beginning

2012

Vates is founded by Olivier, Nithida, and Julien in Grenoble, a French city located in the Alps, close to Lyon and the skiing stations. At the time, the company was an Open Source solution integrator and an audit company.

Xen Orchestra appears

2012

The very first version of Xen Orchestra is born. Originally designed as an internal tool, it got the attention of some of Vates' original customers and benefits from a seed round of investments to become an Open Source solution with pro support for companies.

Young Innovative Startup

In 2013, Vates was awarded the status of young innovative startup and received a tax break from the French government for all the innovation work undertaken in Xen Orchestra. This status is obtained for a period of 5 years.

First commercial XOA

The very first commercial edition of Xen Orchestra was released in 2014 and just like that, Vates is now a software publisher.

Growing organization and profitability

During the two years following the launch of XOA Enterprise, Vates is growing steadily and the number of employees rises to 5 (Welcoming Fabrice and Pierre). Xen Orchestra is now one of the major and recognized solutions to run VM infrastructure using the XenServer hypervisor.

Big customers

Vates continues to grow during this period, getting the recognition of more and more major companies around the globe. Kayak, Citrix, BNP Paribas and many others and many more are subscribing to Xen Orchestra Appliance. The team continue to grow and before the end of the year, we are 7 people working Full Time for Vates.

Fundraising XCP-ng

We started the XCP-ng project with Kickstarter funding and raised less than 650% of our initial goal. XCP-ng project is born after a change in the pricing model and Open Source orientation of Citrix Hypervisor.

XCP-ng first release

XCP-ng 7.4, based on Citrix Hypervisor 7.4 is the very first release of our open source virtualization platform.

Million Euros Company

In the end of 2018, our company reached 1M EUR in turnover. Our team grew to 10 people working on both XCP-ng and Xen Orchestra. About a year after the launch of the XCP-ng project, our virtualization platform has been downloaded 18K times and more than 1.000 users are registered on the community forum - and that's only the beggining

HPE Startup Program

Vates is laureat of the HPE startup program allowing us to work more closely with big users and prepare for the future of XCP-ng with recommendations of a big player in the virtualization industry

Innovation contest

The innovation contest helps XCP-ng benefit from a 1.2M EUR grant to invest in XCP-ng cybersecurity development. A big recognition (and financial help) for our project

Growing ecosystem

In the end of 2019, our team is almost 20 people FTE, 6 of them or working eclusively on the XCP-ng virtualization platform. During this year, we reached 1.3M EUR of turnover and we formed many company partnerships, developing an amazing solution working with XCP-ng (or going to) - among those partnership, Vates and LINBIT alliance to develop XOSTOR hyperconvergence solution based on drbd.

Joining the Linux Foundation

XCP-ng virtualization platform becomes part of the Linux Foundation as one of the Xen incubated projects. This is an important recognition for the project as well as for our commitment to Open Source.

100.000 downloads

A new milestone is reached for XCP-ng project with more than 100.000 downloads. Our virtualization stack is now widely used in many different industries: Finance, banking, Cybersecurity, Datacenter and even some edge application.

Long Term Service edition

To meet the growing demand of our customers with the largest infrastructures, XCP-ng 8.2 becomes the first LTS edition available for our platform. Supported for a minimum of 5 years.

Kalray, Vates and Scaleaway alliance

With the aim of providing an innovative solution for Datacenters, Vates, Scaleaway and Kalray are joining forces. The emergence of DPUs (Data Processing Units) will be one of the pillars of future IT infrastructures and we want to be at the forefront of this innovation.

Joining RISC-V International

We believe that one of the future market revolutions will take place in open source hardware infrastructure, just as open source software has changed the way businesses operate in the past. That's why Vates has joined RISC-V International, with the aim of participating in this revolution by providing expertise on virtualisation instructions in future open source CPUs.

Innovative solution in Gartner's virtualization guide

In 2022, Vates' solution, with XCP-ng and Xen Orchestra, is listed in the Gartner's guide in both "Representative Providers of Hypervisor-Based Server Virtualization" and "Representative Provider of Open-Source Virtualization Projects" (among some very large players like Amazon or VMware).

Vates get a makeover

To celebrate the company's 10th anniversary, we worked with some great people who were able to convey the unique and cool identity of our stratup. Our new graphic identity and the homogenization of our offer was born.

Continued recognition in Gartner's virtualization guide

To celebrate the company's 10th anniversary, we worked with some great people who were able to convey the unique and cool identity of our stratup. Our new graphic identity and the homogenization of our offer was born.

800K download

In 2023, Vates is composed of no less than 36 people, dedicated to developing, innovating and maintaining the Vates Virtualization Management Stack for many years to come. We've accomplished a lot, but we still feel like we're at the beginning of the adventure and our projects are still ongoing thanks to our community
Our pinciples
Kindness

We always have and always assume good intentions. If something is to blame, we blame the process, not the people. We share sucess and failure as a team!

Openess

Open Source is our founding values, we truly believe that sharing knowledge and code is the right thing to do. We are always eager to partner with others (people as companies).

Solidarity

Inside our company, we are always here to help people when they need assistance. Outside the company, we always try to assist our users, regardless of their status.

Freedom

Freedom to work when and where you want, to be creative and think outside the box, to give opinion and provide constructive feedback.
Our leadership
The initial shareholder structure has 3 equal partners. Their profiles, as different as they are complementary, allow them to apprehend IT projects as a whole: Olivier Lambert, Nithida Vialle and Julien Fontanet.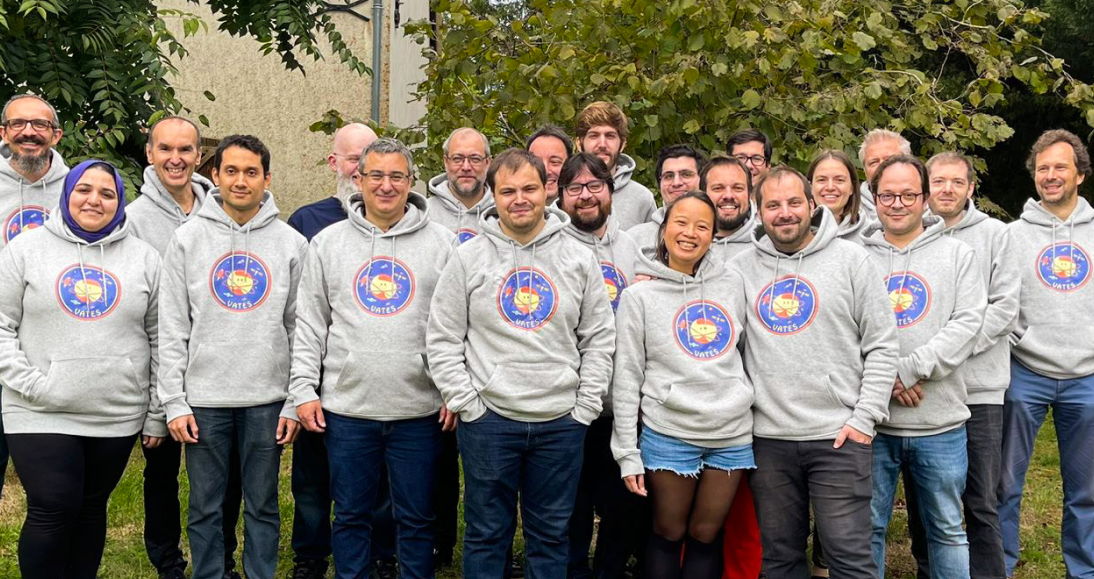 Working at Vates
Vates is a company that has been growing steadily for 10 years. Many opportunities arise regularly. If you would like to join us, please send us your application - we try to answer to everyone.
Our vision of pro support
Our main mission is to provide support for XCP-ng and Xen Orchestra. We attach particular importance to being out of the ordinary and thus accompany our users in their missions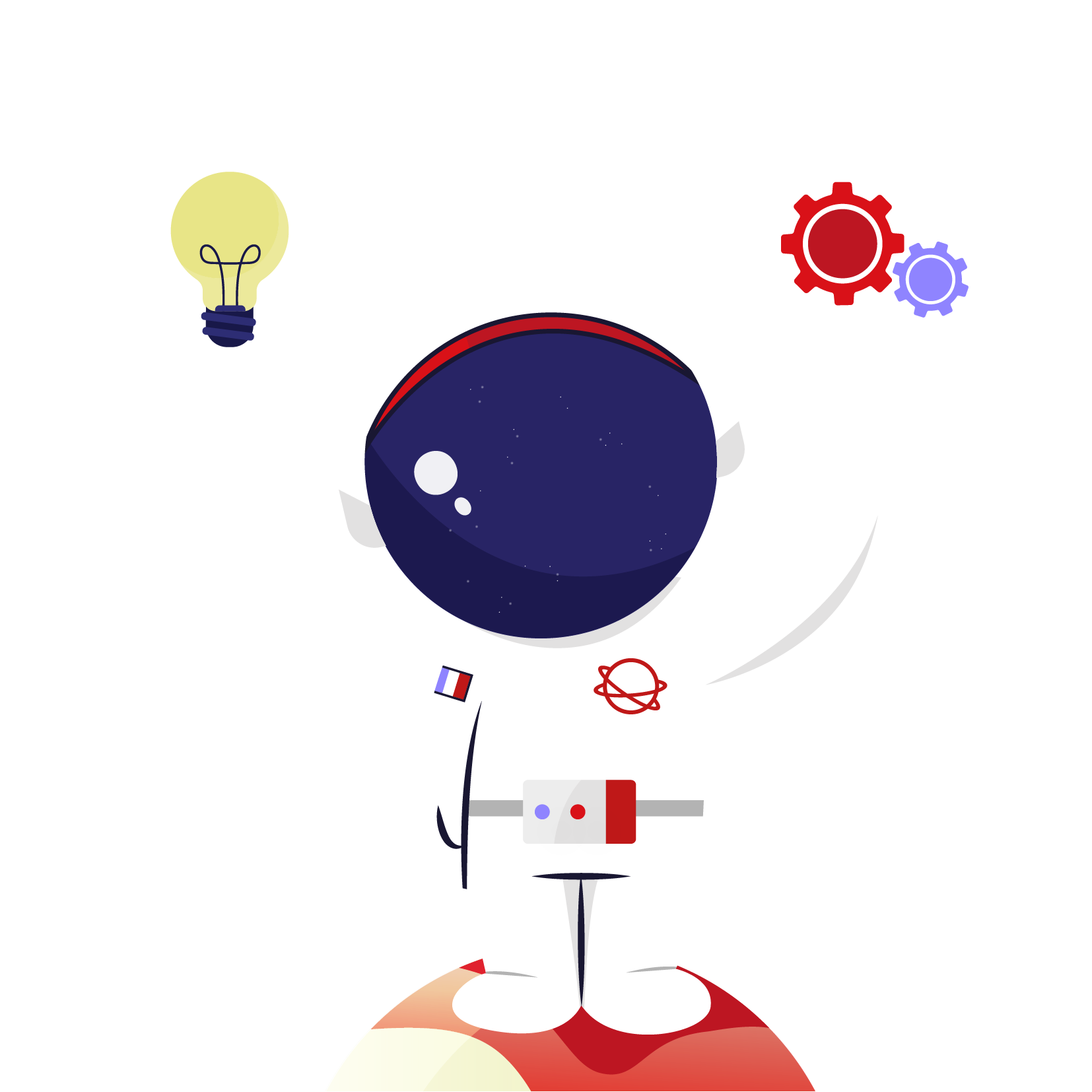 Our users are talking about Vates' platform
Back up your XCP-ng with Xen Orchestra, deploy a hybrid infrastructure on XCP-ng, or simply administer thousands of VMs, discover how our customers have made XCP-ng and Xen Orchestra their best ally.