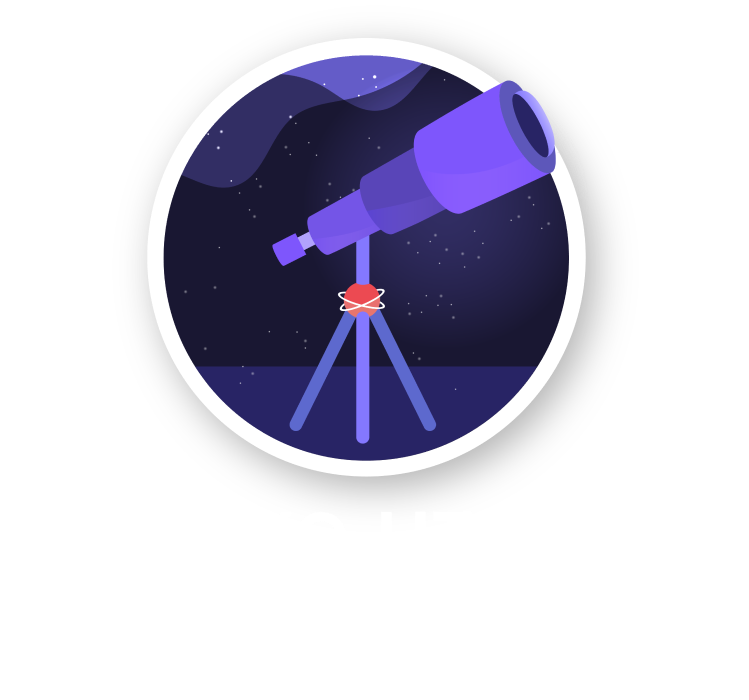 Xen Orchestra Lite
⚠ XO LITE IS STILL A BETA PROJECT. THE FIRST REALESE WILL COME VERY SOON! STAY TUNED
Xen Orchestra Lite is a lightweight version of the Xen Orchestra Appliance for single-host administration, running directly from your browser without having to deploy anything.
Single host management

No installation required

Ultra light solution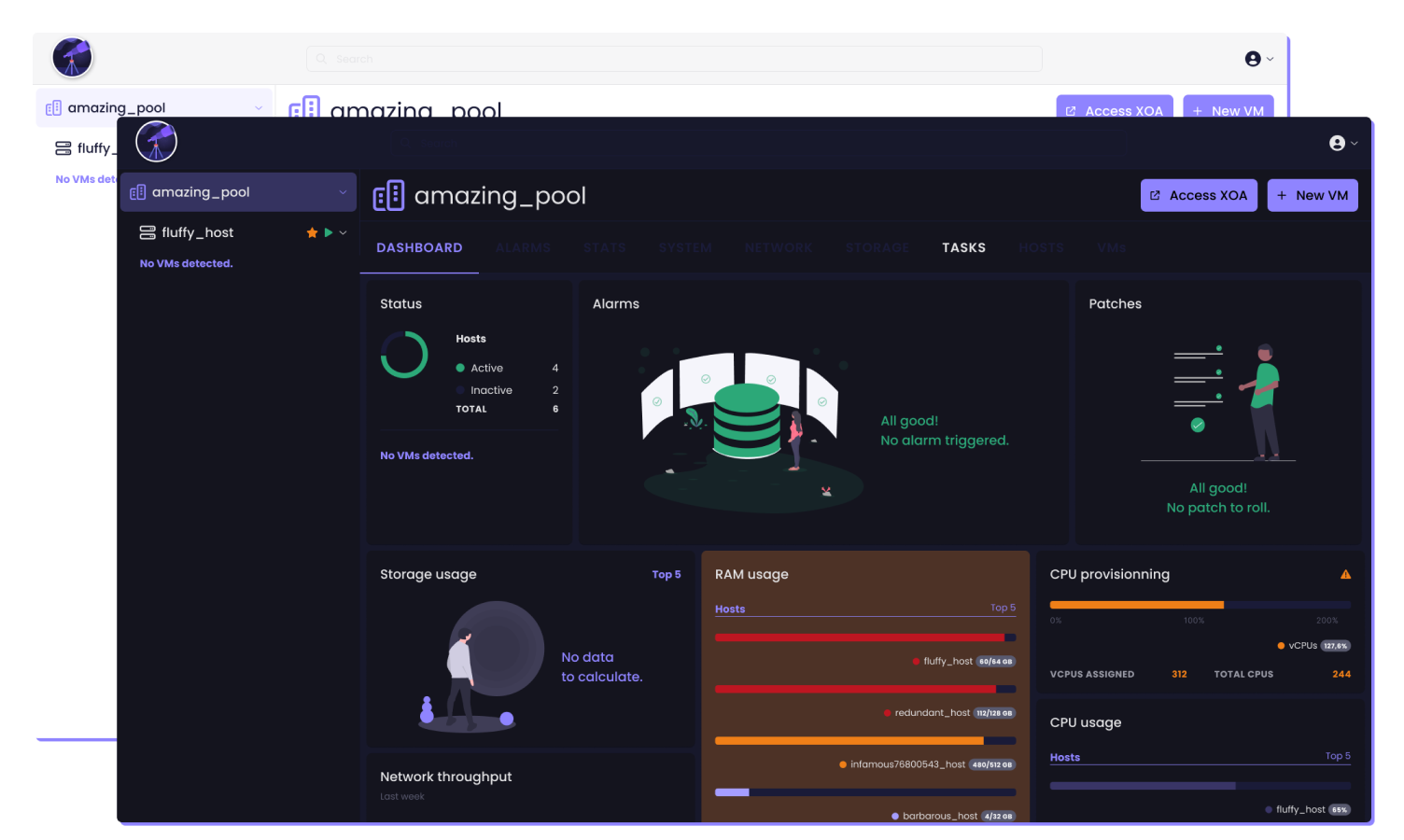 Say goodbye to console
And say hello to XO Lite, a light version of Xen Orchestra, user friendly, working directly in your browser, on any device and from anywhere. XO Lite is directly embeds with your XCP-ng host.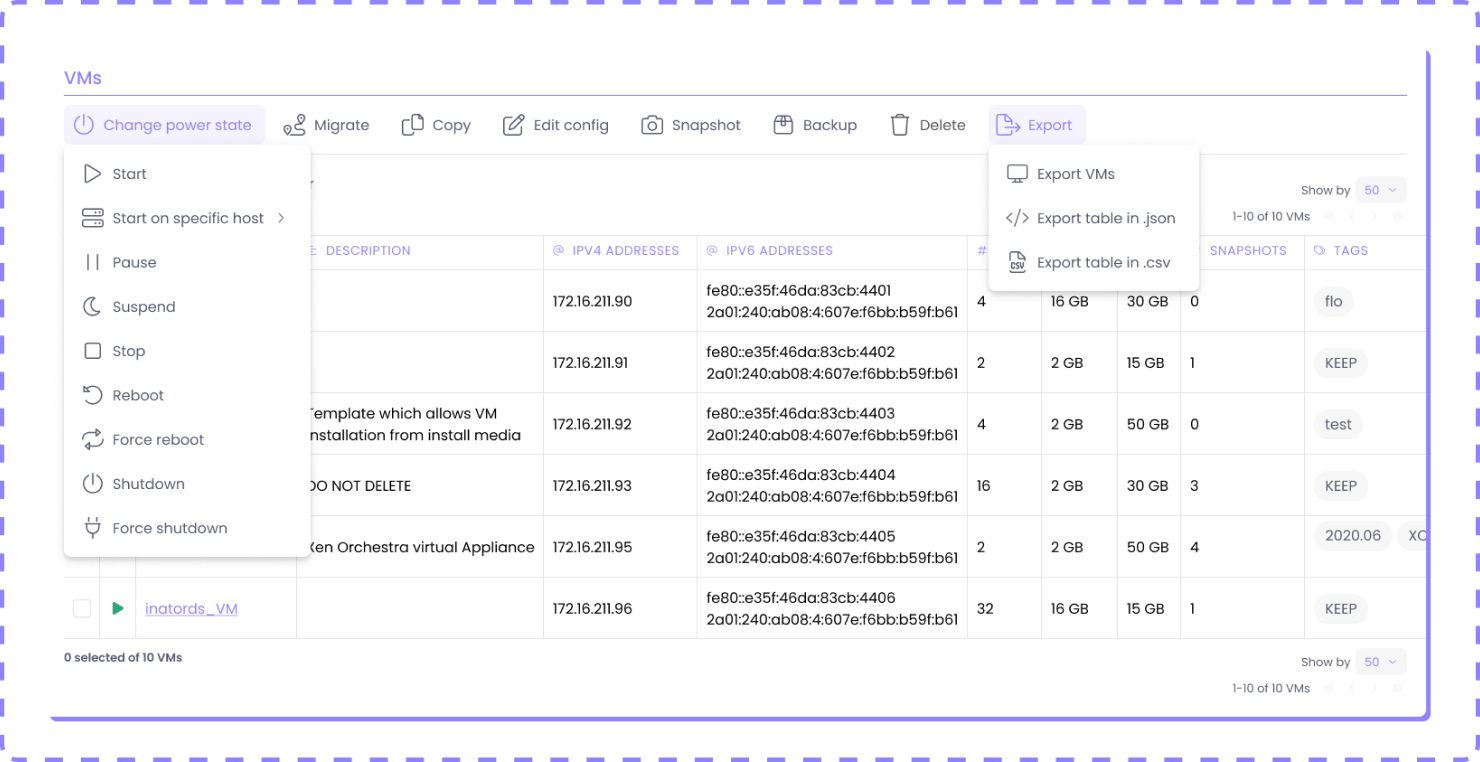 Manage your single host
The essential administration features are in XO Lite, creating, booting, migrating VMs, all the functionalities you may need for a single host are available.
Monitor
Not only can you administer your server with XO Lite, but you can also monitor its activity, the disk space used, network consumption and so on, always from your internet browser.
The power of open-source with
entreprise level support

No license

use anytime,anywhere

Active community

support each other,achieve together

Github repository

report and contribute

Professional team

full time employed developers

24/7 support

full time employed engineers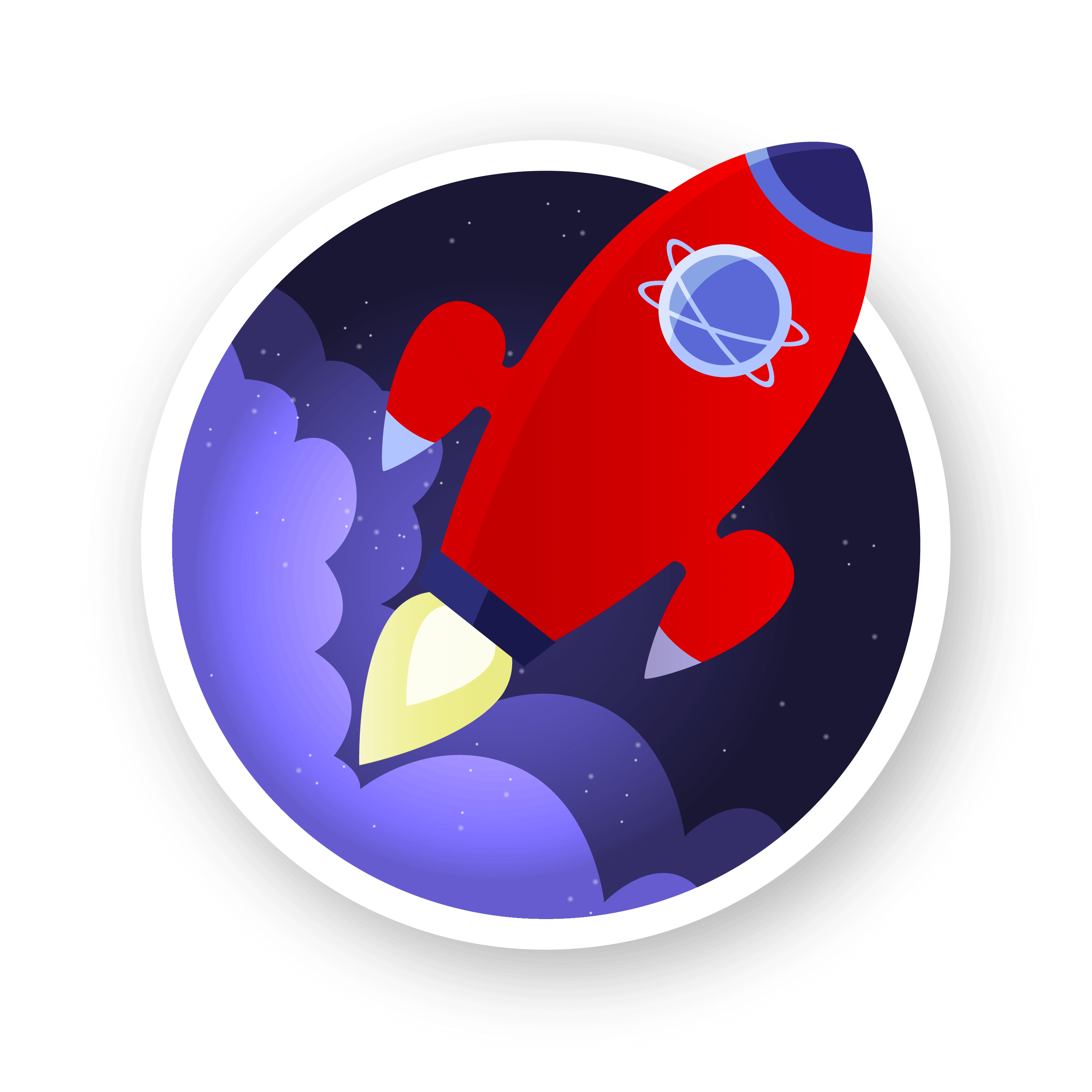 It all started with XCP-ng
XCP-ng is the first layer of your infrastructure, the essential first brick to start your virtual machine infrastructure.
Read our DevBlog
We introduced XO Lite project in a dedicated DevBlog. We also wrote on many different topics. If you want to learn more about the technology under our solutions, the UI/UX choices we made or the main use cases we envision, check out our Devblogs.