Partner terms and conditions
Last update: 06/22/2023
Introduction
The Partner agreement (also known as "Partner Terms and Conditions"and "Reseller Agreement") is complementary to the End User terms and conditions.It applies to any company entered in the Partner Program.This agreement adds specific rules for a Partner, but Partners are under thethe End User agreement for any other rules.
Order requirements
To the extent that we make Products available for resale,You may order such Products for resale by following the directions setforth on our website. You must provide all of the requested information including,without limitation, the identity of the end user, the end user's business and emailaddresses.All such information must be accurate and complete and must reflect bona fideorders you have received from end users.
Limited Right to Resell
Subject to this Reseller Agreement, we grant you a one-time, non-exclusive,non-transferable right to resell the Products specified in your ResellerOrder to the end user specified in the Reseller Order, solely for use bysuch end user in accordance with the End User Agreement. Thisright to resell does not apply to any other end user or Products (includingwithout limitation any sale to any related party, organization or affiliate,or to any subsequent, additional or renewal sale to the same party).
First sale process
Regarding the first sale operating by a reseller, a special rule apply on it. The firstsale will not grant the reseller discount on the plan buy. The discount will be credited ona balance that the reseller can use as an additionnal discount for any other sale. This creditnote can be use during 12 months and must be use for another account that the first one.This process exists in order to prevent abusive application to the reseller role.
Enforcement of End User Agreement
All use of the Products by end users is subject to the End User Customer Agreement,and you may not purport to impose any other terms pertaining to their use of the Products.You are responsible for ensuring that each end user enters into the End UserCustomer Agreement (which includes all limitations on Authorized Users andother quantity restrictions applicable to the end user's order) in a mannerthat is legally binding upon the end user. This may require you to (a) notifyeach end user that Vates products are subject to the End User CustomerAgreement and that by placing an order with Reseller the end user agrees tothe End User Customer Agreement, (b) include either a copy of or link to theEnd User Customer Agreement in each quotation and order form you issue to theend user, and (c) obtain from each end user written confirmation of acceptanceof the End User Customer Agreement prior to the earlier to occur of acceptanceof the order by Reseller or delivery of the Product. You must provide evidenceof such acceptance by the end user to Vates upon request.
You agree to immediately notify us of any known or suspected breach ofthe End User Customer Agreement or other unauthorized use of the Productsand to assist us in the enforcement of the terms of the End User Customer Agreement.
Identification as Reseller
Subject to this Reseller Agreement, you are permitted to identify yourselfas an Vates or Xen Orchestra "Reseller" solely in connection with your resales of Products.You may not use any Vates or Xen Orchestra trademark, logo or service markexcept those explicitly permitted by Vates.All goodwill arising from your use of Vates Marks inures to the benefit of Vates.
Reseller Obligations and Liability
End User Relationships; Business Practices. You agree not to representyourself as an agent or employee of Vates and agree that we willhave primary control over any end user communication regarding theProducts once you submit a Reseller Order. You will not make anyrepresentations regarding Vates, on Vates's behalf, orabout any Products. You agree not to engage in any deceptive,misleading, illegal, or unethical practices that may be detrimentalto Vates or its products and agree to comply with all applicablefederal, state and local laws and regulations while operating underthis Reseller Agreement.
Indemnity. You are fully responsible for all liabilities and expensesof any type whatsoever that may arise on account of your resale of Products.You will indemnify, hold harmless and (at Vates's option) defend Vatesfrom and against any claim, loss, cost, liability or damage, including attorneys'fees, for which Vates becomes liable arising from or relating to: (a) anybreach or alleged by you of any term of this Reseller Agreement, (b) the issuanceby you of any warranty or representation regarding Vates or its products orservices not specified in the Vates Customer Agreement, or (c) any of yourother acts or omissions in connection with the marketing or resale of the Productsunder this Reseller Agreement.
Termination
Termination. We may terminate this Reseller Agreement if you materiallybreach any provision in this Reseller Agreement and fail to cure such breachwithin five (5) days of written notice of such breach. In addition, eitherparty may terminate this Reseller Agreement for any reason or no reason uponthirty (30) days' written notice to the other party. Vates may also terminatethis Reseller Agreement immediately upon notice to you if (a) it ceases to offerthe current Reseller program or (b) it reasonably believes that continuinghereunder could result in business or legal liability for Vates or otherwiseharm Vates or its end users.
Effect of Termination. You expressly agree that Vates will have no obligationor liability to you resulting from termination or expiration of this ResellerAgreement in accordance with its terms. Upon termination or expiration of thisReseller Agreement: (a) you must immediately cease identifying yourself as anVates Reseller and using Vates Marks in connection with your resale activitieshereunder, (b) you must destroy all Confidential Information in your possessionand certify destruction (unless we request that you return such materials to us).
Changes to Agreement
From time to time, we may modify this Reseller Agreement. The version of thisReseller Agreement in place at the time you submit each Reseller Order is theversion that will govern such order. We will use reasonable efforts to notifyyou of these changes through communications through our website or other formsof communication, but we also suggest that you bookmark this Reseller Agreementand read it periodically.
Confidentiality
Except as otherwise set forth in this Reseller Agreement, each party agreesthat all code, inventions, know-how, business, technical and financialinformation it obtains (as "Receiving Party") from the disclosing party("Disclosing Party") constitute the confidential property of the DisclosingParty ("Confidential Information"), provided that it is identified asconfidential at the time of disclosure or should be reasonably known bythe Receiving Party to be Confidential Information due to the nature ofthe information disclosed and the circumstances surrounding the disclosure.Any Vates Technology and any performance information relating to theProducts shall be deemed Confidential Information of Vates without anymarking or further designation. Except as expressly authorized herein, theReceiving Party will hold in confidence and not use or disclose any ConfidentialInformation. The Receiving Party's nondisclosure obligation shall not applyto information which the Receiving Party can document: (i) was rightfully inits possession or known to it prior to receipt of the Confidential Information; (ii)is or has become public knowledge through no fault of the Receiving Party; (iii)is rightfully obtained by the Receiving Party from a third party without breachof any confidentiality obligation; (iv) is independently developed by employeesof the Receiving Party who had no access to such information; or (v) is requiredto be disclosed pursuant to a regulation, law or court order (but only to theminimum extent required to comply with such regulation or order and withadvance notice to the Disclosing Party). The Receiving Party acknowledgesthat disclosure of Confidential Information would cause substantial harmfor which damages alone would not be a sufficient remedy, and thereforethat upon any such disclosure by the Receiving Party the Disclosing Partyshall be entitled to appropriate equitable relief in addition to whateverother remedies it might have at law.
Vates Commitments; DISCLAIMER OF WARRANTIES
For the avoidance of doubt, any and all commitments, indemnities and otherterms and conditions offered by Vates with respect to use of the Productsare made directly by Vates to the end user in accordance with the VatesCustomer Agreement and do not extend to you as a Reseller. We make NO WARRANTIES,EXPRESS OR IMPLIED, STATUTORY OR OTHERWISE, TO you as a RESELLER, INCLUDING BUT NOTLIMITED TO IMPLIED WARRANTIES OF MERCHANTABILITY, FITNESS FOR A PARTICULAR PURPOSE,OR TITLE AND NON-INFRINGEMENT.
LIMITATION OF LIABILITY
Waiver of Consequential Damages. TO THE FULLEST EXTENT ALLOWED BY LAW,NEITHER VATES NOR ITS SUPPLIERS SHALL BE LIABLE FOR ANY LOSS OF USE,LOST DATA, FAILURE OF SECURITY MECHANISMS, INTERRUPTION OF BUSINESS, ORANY INDIRECT, SPECIAL, INCIDENTAL, OR CONSEQUENTIAL DAMAGES OF ANY KIND(INCLUDING LOST PROFITS), REGARDLESS OF THE FORM OF ACTION, WHETHER INCONTRACT, TORT (INCLUDING NEGLIGENCE), STRICT LIABILITY OR OTHERWISE,EVEN IF INFORMED OF THE POSSIBILITY OF SUCH DAMAGES IN ADVANCE.
Liability Cap. TO THE FULLEST EXTENT ALLOWED BY LAW, VATES'SAND ITS THIRD-PARTY SUPPLIERS' ENTIRE LIABILITY UNDER THIS RESELLERAGREEMENT SHALL NOT EXCEED THE AMOUNTS ACTUALLY PAID BY RESELLER TOVATES IN RESPECT OF THE RESELLER ORDER THAT IS THE SUBJECT OF THIS RESELLER AGREEMENT.
Contact
Contact. You may contact us at the following address:
Vates SAS, 17 rue Aimé Beray, 38000 Grenoble, FRANCE
Other user conditions
Check the specific conditions for another Vates' products.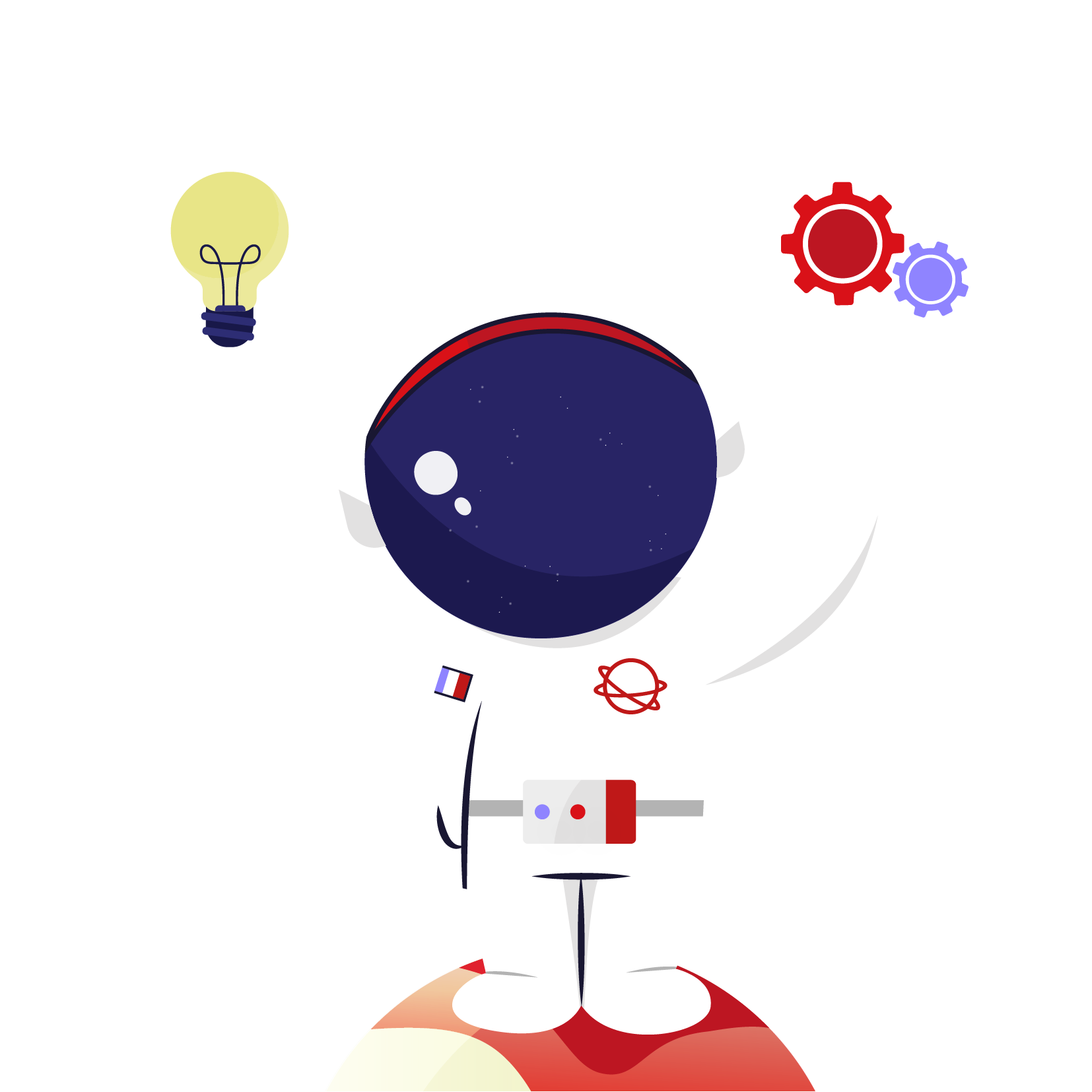 You have a question?
By taking advantage of our professional support, you benefit from the assistance of our experts from the design phase of your infrastructure.
Get support
Our value lies in the expertise of our support, not in the lines of code we produce. Helping you succeed is our business.