Vates joins the Xen Project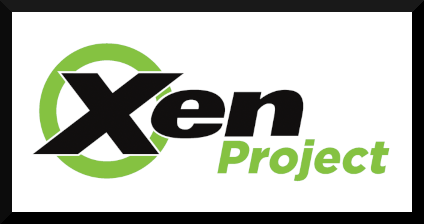 Vates, the European system management and virtualization stack company, announced today that the company has joined the Xen Project, a project focused on advancing virtualization in different commercial and open source applications, including server virtualization, Infrastructure as a Services (IaaS), desktop virtualization, security applications, embedded and hardware appliances, and automotive/aviation. Vates is joining now to help advance open-source virtualization and expand its contributions to Xen.
Vates is the main developer and founder of the XCP-ng project, an open source, innovative platform built on top of the Xen hypervisor, that has been part of the Xen Project for three years.
Olivier Lambert, CEO of Vates SAS, said:
We welcome the opportunity to join the Xen Project since it broadens our ability to invest in Xen technologies and demonstrate Vates' leadership and commitment to the project. Our plan is to help the Xen Project community through substantial code contributions, as well as by growing its reach and ecosystem.
Charles Schulz, head of strategy at Vates and its representative at the board of the Xen Project also added:
Xen is an amazing set of technologies used in the server virtualization market and now expanding, from the automotive market to the cybersecurity sector and major edge deployments. We hope to help the community and the project strive and grow.
Finally, George Dunlap, Xen Project community manager and chairman of the Xen Project Advisory Board stated:
We are pleased  to see that Vates is joining the project. They have been very active contributors for several years and we look forward to their contributions in the near future. We will be working closely with them and other members to help advance virtualization technologies and share updates.
To talk about the latest Vates contributions to the Xen Project, meet the team at the Xen Developer and Design Summit, taking place in Prague, June 24-26, 2023.
☝️
We are proud to be a
Gold sponsor
(and the first) for the next Xen Summit!
About Vates
Vates has been  a leader in the systems delivery for the hybrid cloud since 2012. Since 2015, Vates has been developing Open Source virtualization solutions: XCP-ng, a virtualization platform, and Xen Orchestra, a web solution dedicated to the management and backup of Xen virtualization environments.