Vates and Yogosha alliance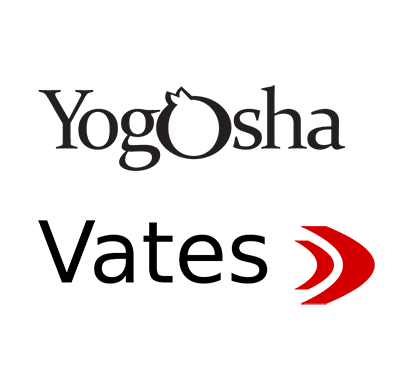 French version below
Vates SAS and Yogosha SAS announce a long term partnership that focuses on technology collaboration and cybersecurity expertise. This open-ended collaboration will create new opportunities for the two French companies in several fields and leverage each player's expertise and markets.

Vates, the European leader in virtualization and infrastructure management solutions, will be able to address specific needs in terms of secure backup and virtual network management found in sensitive use cases and we are very happy to work on these together with Yogosha"", said Olivier Lambert, CEO and co-founder of Vates.

Vates and Yogosha have been working on a number of initiatives in the field of cybersecurity technologies and secure virtualisation . We're looking forward to expand our collaboration in the future said Yassir Kazar, CEO and co-founder of Yogosha.

With this partnership the two companies will collaborate on a number of key
technologies and will strengthen their synergies. These will in turn help
them grow their leadership in their respective fields.

---
French Version
Vates SAS et Yogosha SAS annoncent un partenariat à long terme qui se concentre sur la collaboration technologique et l'expertise en matière de cybersécurité. Cette collaboration ouverte créera de nouvelles opportunités pour les deux entreprises françaises dans plusieurs domaines et permettra de tirer parti de l'expertise et des marchés de chaque acteur.
Vates, le leader européen des solutions de virtualisation et de gestion d'infrastructures, pourra répondre à des besoins spécifiques en termes de sauvegarde sécurisée et de gestion de réseaux virtuels rencontrés dans des cas d'utilisation sensibles et nous sommes très heureux de travailler sur ces sujets avec Yogosha", a déclaré Olivier Lambert, PDG et co-fondateur de Vates.
Vates et Yogosha ont travaillé sur un certain nombre d'initiatives dans le domaine des technologies de cybersécurité et de la virtualisation sécurisée. Nous sommes impatients d'étendre notre collaboration à l'avenir", a déclaré Yassir Kazar, PDG et cofondateur de Yogosha.
Grâce à ce partenariat, les deux entreprises collaboreront sur un certain nombre de questions clés et renforceront leurs synergies. Ceci afin de les aider à renforcer leur leadership dans leurs domaines respectifs.