Vates Italy at the International Aeronautics and Space Exhibition
Vates Italy, our recent company subsidiary, has recently joined the Cloud for Defence business network, which is dedicated to providing top-notch cloud system security services. Cloud for Defence has been selected by the Lazio Region to participate in the prestigious International Paris Air Show "Salon du Bourget" which will take place from June 19 to June 25, 2023, in Paris-Le Bourget.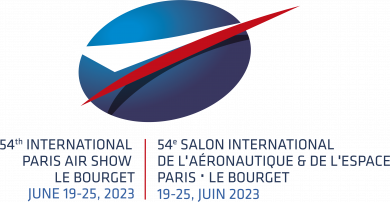 As part of this event, Vates Italy will be located within the Italian pavilion, specifically in the Lazio Region exhibition area. The participation of Vates Italy in the show will be coordinated by AIAD, the Federation of Italian Aerospace, Defence, and Security Companies, which is responsible for representing both regional entities and large Italian companies in a single "Italy zone." This participation model ensures that the presence of Vates Italy, along with other Italian businesses, will receive maximum visibility and unified representation.
About Cloud for Defence

Cloud for Defence is a specialized business network that offers an integrated service offering and the highest standards of expertise in cloud system security. In Italy, Cloud for Defence partners with the Cloud Security Alliance Italy, a member of the CSA, an international organization that promotes the most advanced methods for cloud security. By joining Cloud for Defence, Vates Italy has enhanced its ability to offer cutting-edge cloud security services to its clients.
Overall, Vates Italy's participation in the International Paris Air Show "Salon du Bourget" through the Cloud for Defence business network is a testament to the company's commitment to excellence in cloud system security. The event will provide an opportunity for Vates Italy to showcase its expertise and services to a global audience and to engage with other players in the industry.