Kalray, Vates and Scaleway alliance
Vates, Kalray and Scaleway announce a partnership between the three companies to offer innovative solutions dedicated to the datacenter and beyond. The original announcement is available here.
Data Processing Units
DPUs are the future of the Datacenter and even beyond. After the CPU and the GPU, this new future pillar of your IT infrastructure will offload processing from your main CPU for all your heavily parallel tasks (storage, network or even AI/inference). Combine it with your virtualization platform, and you get the best of both worlds: virtualization flexibility while keeping bare-metal performance!
If you want to know more about it, watch our CEO's video on DPUs during the last Xen Summit:
You can also read more about the technical details on our XCP-ng blog.
Kalray
Kalray is a fabless semiconductor company pioneering a new generation of processors for intelligent systems. Kalray's MPPA® intelligent processors are capable of analyzing extremely large amounts of data on the fly, close to where the data is generated, and interacting in real time with the outside world.
The K200-LP card runs all the critical functions of a disaggregated storage appliance, including NVMe and NVMe‐over‐Fabric protocols using NVMe SSDs. The card can deliver two million IOPS, with 12GB/sec bandwidth for both RoCE and NVMe/TCP.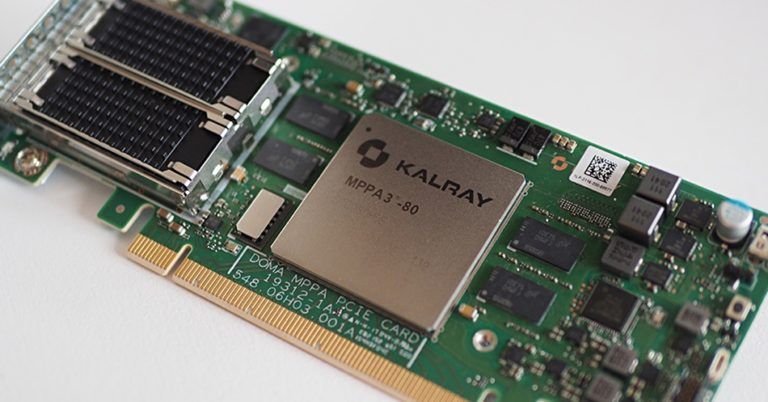 Scaleway
Scaleway is the leading alternative European infrastructure and Platform as a Service provider. It caters to the global market with the essential mix of cloud computing resources that is flexible, cost effective, reliable, secure and sustainably powered. Scaleway is the only triple play cloud provider to offer datacenter colocation (Scaleway Datacenter), dedicated servers (Dedibox) for maximum control and impact, and a modern public cloud ecosystem (Elements), compatible with S3 or Terraform, and orchestrable via Kubernetes. Scaleway's offering is based on nearly 20 years of expertise in the development and marketing of dedicated servers and the management of innovative high-end datacenters. Scaleway enjoys a growing international reputation and has business customers in over 160 countries. Scaleway has four datacenters located in France, a datacenter located in the Netherlands and has just opened a new region in Poland with a datacenter in Warsaw. Leboncoin, Ventes-privées, Safran and Le Monde have already placed their trust in Scaleway.
K200‐LP + XCP-ng = 🚀
Working together with Kalray, our goal is to offer even more performance for your datacenter by making the Kalray K200-LP fully integrated inside XCP-ng. This will allow you to unleash bare-metal performance while keeping the flexibility of virtualization.
The XCP-ng team has currently started initial tests on the card, you can expect results soon with benchmarks on the XCP-ng blog.
Thanks to the partnership with Kalray and Scaleway, all teams can now work together to build a product opening new horizons in the virtualization world!