Empowering Partnerships: An Inside Look at Vates' New Partner Program
As we announced in our last blogpost about the Gartner Virtualization Market guide for 2023 in which we are listed as a key virtualization player, we have been working over the past few months on building a brand new Partner Program, a monumental step in our journey towards fostering stronger collaborations and fueling growth for all stakeholders involved.
Over the last few months, we have been meticulously crafting our Partner Program, designed with valuable insights from our existing partners and our vast user community.
Our goal has been to distill the best features from existing programs, while avoiding elements that can impede a company's progress and success. We are excited to say that the time has come to take this initiative off the drawing board and introduce it to you.
Here's what you need to know about the new Partner Program:
TL;DR
We've set up four Tiers.
Each Tier provides discounts ranging from 20% (Tier1) up to 50% (Tier4). Yes, we're actually splitting the gross revenue of sales with our Partners!
Each Tier requires a specific number of points. You accumulate points through Actions (such as new setups, upgrades, etc.), Revenue, and obtaining Certifications. We refer to this as "the ARC system".
100 USD/EUR = 10 Points.
The Tier system is as follows:  Tier1 = <1K points, Tier2 = <5K points, Tier3 = <10K Points and Tier4 = >10K Points.
The discounts per Tier are: Tier1 = 20%, Tier2 = 30%, Tier3 = 40% and Tier4 = 50%.
You "do ARC", and accumulate points which determines your Tier.
As you accumulate more points, you climb the Tier system and secure greater margins.
All Partners receive free PoC Licenses, discounted Internal Use Licenses, and access to our brand-new Partner Portal.
In a nutshell, it's as simple and transparent as that! If you want to join the Partner Program we have created a dedicated section on our website.
Want to get a tour? Book some time with our Chief Partner Officer: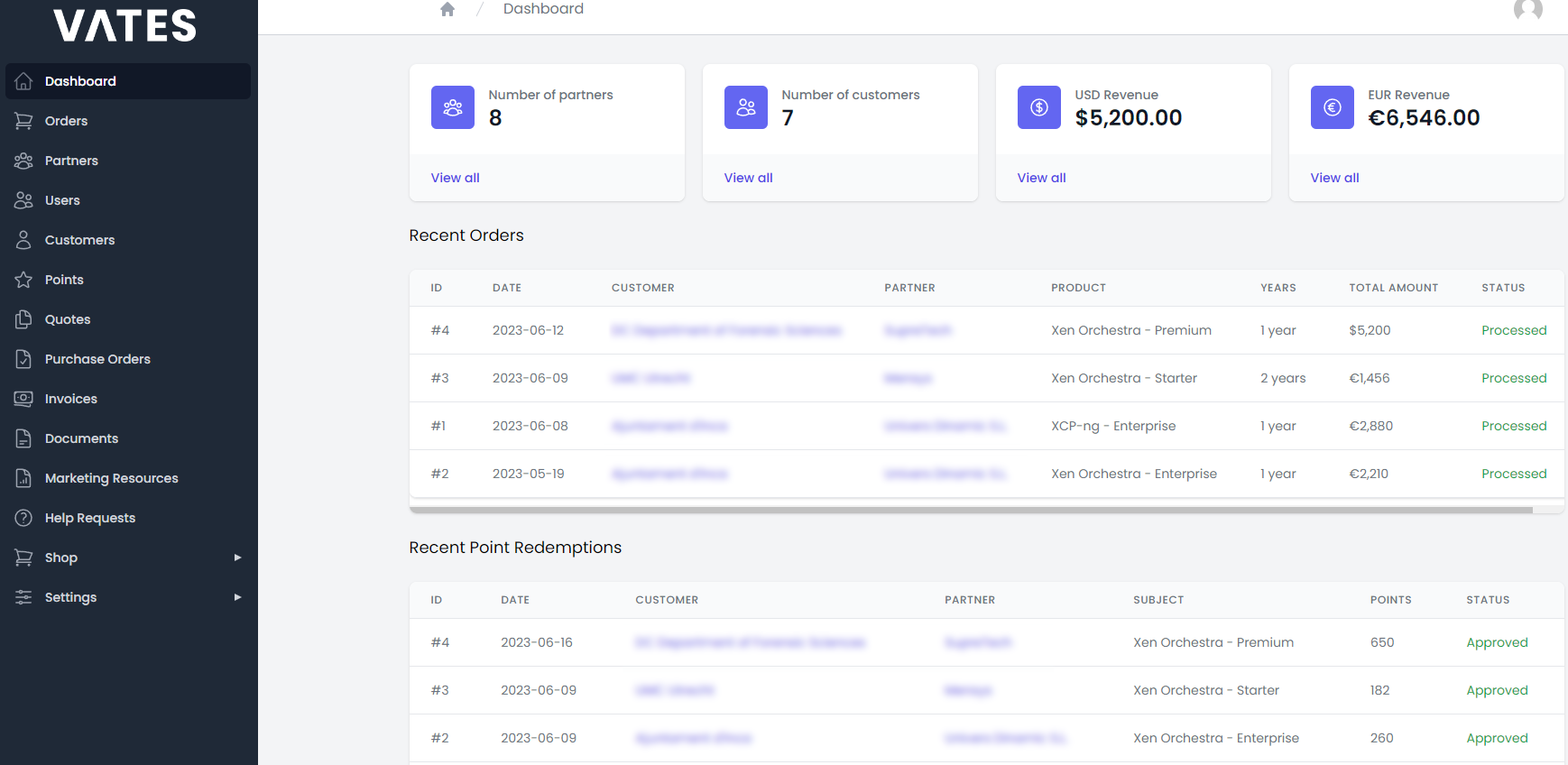 Still reading? Here's some detailed information.
About Vates
Since 2012, we've been a leading Open Source provider of Virtualization Software. Our developments include a Virtualization Platform (XCP-ng) and a management, administration and backup solution (Xen Orchestra), forming the Vates Virtualization Management Stack (Vates VMS). We're proud members of the Linux Foundation and believe that technology should facilitate progress, not hinder it.
All the information about Vates are available on this page: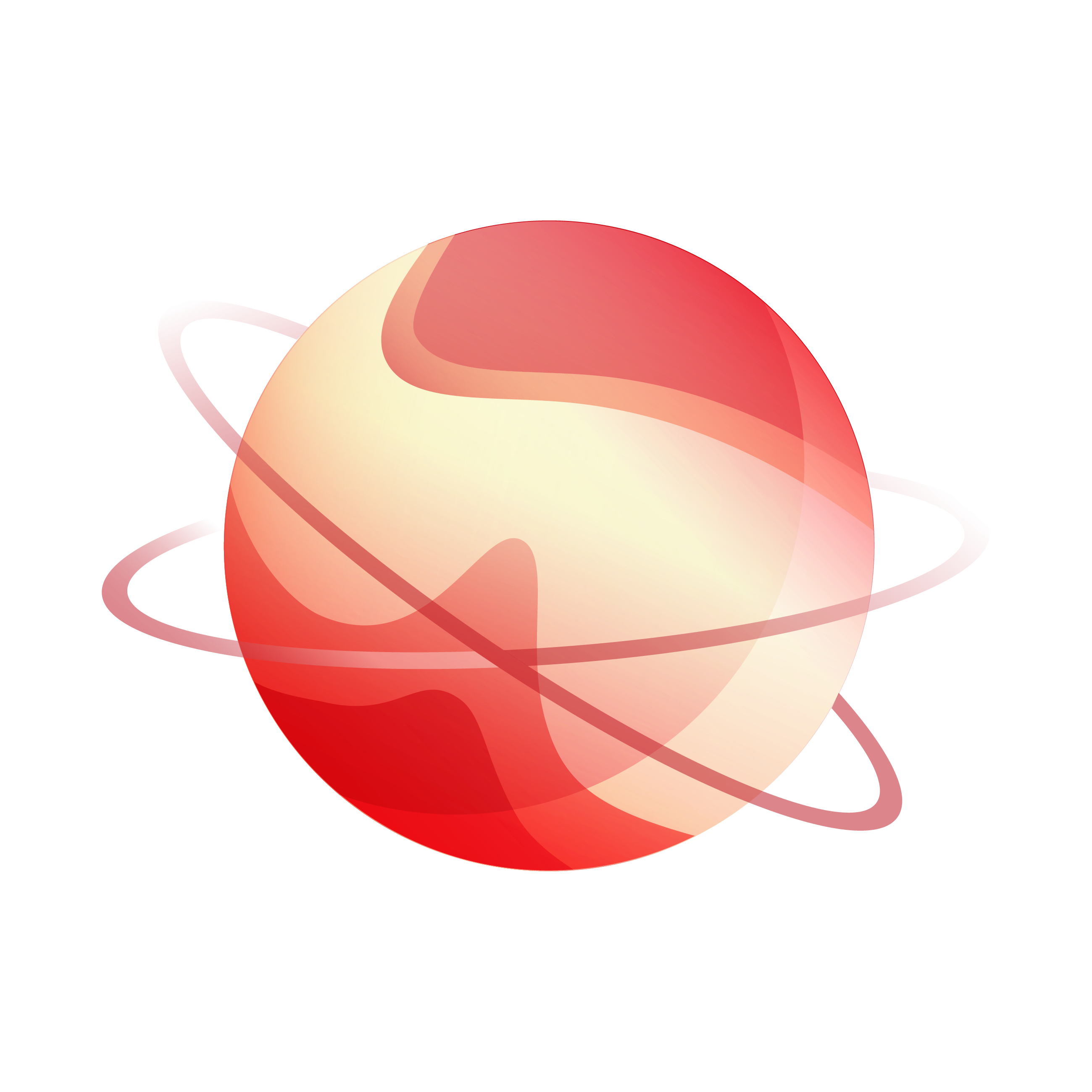 Some definition
A Partner is typically an individual, entity, or organization that sells our virtualization stack to their own customers, or uses it extensively to build large infrastructures.
The commercial offering for these Partners is known as the Partner Program.
Partners are an indispensible asset to us, as they're the front-line advocates promoting and supporting our stack. They form the backbone of our operation and establish the local connection between us and our customers.
Our Partner Program was designed with two primary criteria in mind: simplicity and profitability for the Partner.
Our work is rooted in Open Source, so generating massive profits is not, and will never be, our primary goal. Of course, we need to attain enough revenue in order to continuously develop and support our products, but "profits" are not our top priority.
With that being said, let's delve into the specifics of the Partner Program.
Program Cycle
The Program Cycle extends over one full calendar year, plus the remaining part of the year in which the Partner joined the Program. For example, if a Partner enrolls in the Partner Program in June 2023, the Program Cycle would be 18 months: 6 months from June '23 to December '23, plus 12 months from January '24 to December '24.
Tiers
Tier1 (T1): Offers a 20% discount rate and requires 1,000 Points (equivalent to 10K $/€) per Program Cycle.
Tier2 (T2): Offers a 30% discount rate and requires 5,000 Points (equivalent to 50K $/€) per Program Cycle.
Tier3 (T3): Offers a 40% discount rate and requires 10,000 Points (equivalent to 100K $/€) per Program Cycle.
Tier4 (T4): Offers a 50% discount rate and requires more than 10,000 Points (over 100K $/€) per Program Cycle.
Benefits
All Tiers provide access to our Partner Portal, free PoC Licenses, and visibility in our Partner Locator.
Monthly Payments can be made by Partners on T1 and T2 (provided their Customer also makes monthly payments).
An additional discount is provided for Internal Use Licenses on top of the base discount: T2 = 5%, T3 = 7%, and T4 = 10%.
T3 and T4 Partners can secure an extra discount for Volume Licensing (for more than 100 licenses).
Actions
We incentivize the following actions:
New setups
Upgrades
Migrations, including migrating VMs from VMware to Vates VMS (or Hyper-V, Oracle, etc.)
Infrastructure reviews
Troubleshooting
The value of each action can be found in our detailed Partner Program presentation.
Why not focus solely on Sales?
In the realm of OSS, sales aren't "everything". We aim to incentivize all partners, including small MSPs that may not have the capacity for bulk sales. With our ARC system, we've established a fair playing field that allows everyone to progress within the program, regardless of whether your company's business objective is more technically inclined or sales-oriented.
For instance, you can reach T2 either by making sales over 10K or by selling half that amount (5K), performing some new setups, migrating some VMs, and obtaining some certifications. Both paths lead to the same destination.
What's coming next?
While we are really happy to start working with our Partners using those new conditions, there is still plenty of things we want and will do in the upcoming month to empower our partners even more, by providing them tools and assistance to make each sales as smooth as possible.
Marketing Resources are going to be added on a regular basis in the adequat section of your dashboard (such as comparison with other solution on the market)
Our bundle offer, aka, the next big milestone in Vates journey are already available for partners via the Partner Portal. Those bundle will benefits from multiple webpages to allow everyone to do informed decision (including a pricing page, features matrix and some extra tools to help your end-user to choose the plan they really need